The City is seeking input on the future of short term rental (STR) regulations.
In 2016, Rossland struck a Committee to review the effects, impacts and issues related to unlicensed short-term rentals (STRs) with the City. Following that review, a number of changes were made to the City's bylaws and policies regulating STRs. In 2022, Council raised concerns about the increasing number of STR zoning applications, the unfairness of the regulations, the complexity and enforceability of the regulations and the decreasing long-term rental availability and affordability in the City and directed staff to engage with the community, and report back to the community and Council with results to inform the development and further consultation on regulatory options and a preferred approach.
To take the survey:
https://form.simplesurvey.com/f/l/short-term-rental-survey
Why are we conducting a survey?
Every community has its own unique context and motivations for regulating STRs. In order to create clear and manageable regulations, it is important to define the intended goals for these regulations. The feedback we receive from our community members and stakeholders in the survey will help the City define the priorities and determine the level of regulation expected and required by the community.
Click here to see the last report to Council regarding Short Term Rentals on November 21, 2022.
What is a short term rental?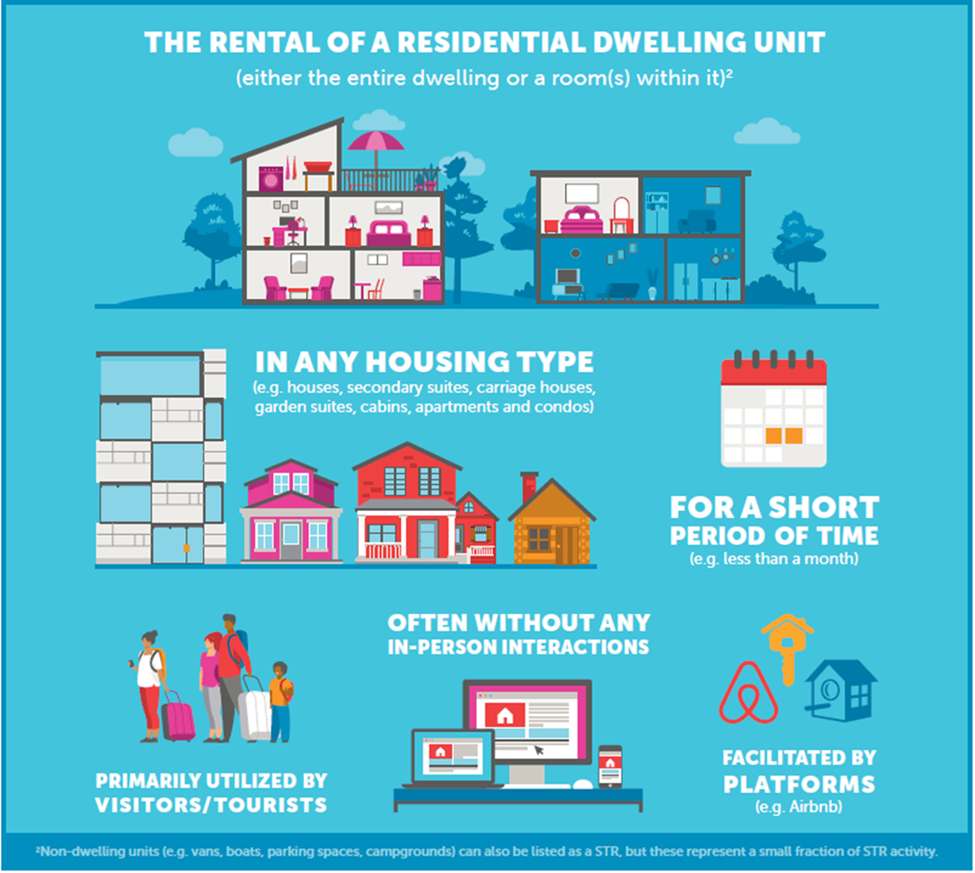 What are the potential benefits and harms of Short Term Rentals?