The Regional District of Kootenay Boundary (RDKB) Emergency Program is responsible for implementing the region's Emergency Plan to ensure the highest level of support to residents during emergencies.
The RDKB manages all major emergencies across the region via our Emergency Operations Centre (EOC). All of the member municipalities integral to the emergency program and actively involved in emergency management through the regional EOC. Click the picture below to learn more on regional preparedness.

Emergency Notification System
At this time the City wishes to encourage residents to register for the RDKB's free emergency notification system by registering for Voyent Alert.
Be Ready to Go
Residents are encouraged to make sure to be prepared to take care of yourself and your family for a minimum of 72 hours. Know what to pack – click here.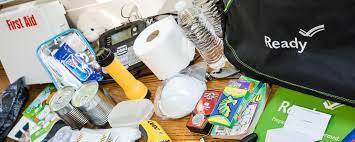 Provincial Wildfire Information
To view the BC wildfire map: click here