General Voting Day for the 2022 General Local Election is Saturday, October 15, 2022.
Nomination Period has ended.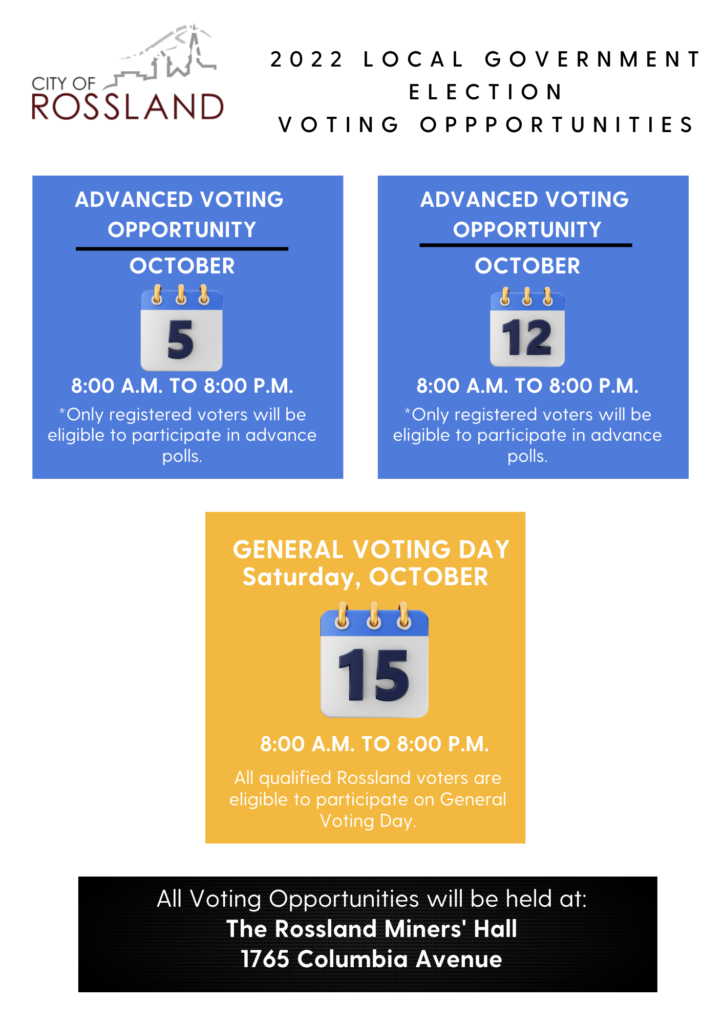 2022 Local Election Notices
Find the most recent notices regarding the election here:
Candidate Information
Thinking of running for Council? Serving our community can be a rewarding experience.
Voter Information
Learn who is eligible to vote, if you need to register and what type of identification you will need to cast your vote.
---
Questions?
Please contact the Chief Election Officer, Cynthia Anonuevo or the Deputy Chief Election Officer, Kristi Calder at Rossland City Hall at (250) 362-7396 or by contacting Corporate Services by email.
---